Country Fried Rock is like hanging out at a coffee shop talking about emerging music with friends who get it.

I'm the host, Sloane Spencer. For 15+ years, I worked in radio, wishing that I could share the incredible music that friends were making, knowing those songs would never be played on corporate radio. As internet radio and podcasting expanded, I decided to jump in -- not really sure what I was doing or how it would go, but knowing that I like great bands.

It's been pretty dang amazing.

I'm setting up this subscription option because we need to be financially afloat in order to continue making new podcasts and giving voice to the songwriters you love. Just our hosting and distribution fees annually approach $3200!

I'd like to offer you something special as our fans who have helped make this show so amazing.

I'm starting a new video series of select Country Fried Rock alumni, and I'd like to let you hear those conversations first. I'm recording them in Nashville next month, and will make them available to the public beginning in January 2016.

As a subscriber, I am going to release them here -- to you only -- first.

I also have a huge stack of great music from artists we have featured and those we have not; I'd like to occasionally mail out some of these CD's as small ways of forwarding the art. I also get a lot of promo material (like a MailChimp rubber gorilla!) that I'd love to surprise you with in the mail, for example. That's why I asked for a mailing address. Who doesn't like getting a silly gift in the mail?

I never thought I'd end up making so many friends doing Country Fried Rock. I am humbled by those who have been touched by our focus on musicians' mental health care. So many of you have personally reached out to me thanking me for sharing information about resources for musicians. I hope that I have helped someone and made all of your lives a little better. You matter. You are worth it.

Most of all, thank you. I never imagined how many people would like the music I do, nor that so many folks would listen to our conversations. I'm just a fan, maybe a super-fan, but a fan, of great music. You are the reason I do this. Thank you. Sloane
Here's what you get:
All the new shows I create

streaming instantly on your mobile device via the free Bandcamp app, and also available as a high-quality download.*

Access to subscriber-exclusive messages:

These back-catalog releases:
The satisfaction of knowing you're supporting me in a sustainable way.
Join:
For $3/month, you get everything above.

You're a subscriber

Thank you!

For $10/month, you get everything above, plus:

Get thanked by name in a Country Fried Rock podcast! For every month you are a subscriber, you will get thanked by name in new podcasts.

This is also a great way to surprise a friend or family member with birthday greetings or acknowledge special events, such as first concerts with your child, graduations, or weddings.

You're a subscriber

Thank you!

For $20/month, you get everything above, plus:

Every so often, we've thrown intimate house concerts in a funky, historic 2-room school house with incredible natural acoustics. Supporters at this level will get a free pass with reserved seating to any of these house concerts. Hint: there's one scheduled SUNDAY, 31 January 2016 with Caleb Caudle. Past events included a special reunion of the Chickasaw Mudd Puppies, Hymn for Her, Boo Ray, Angela Easterling, The Burning Angels, Don Gallardo, Grant Peeples, and more.

Country Fried Rock will select at least one amazing supporter per month and send a gift pack from our Prize Closet. It might be a tee shirt, rubber collectible monkey (yes, someone really sent us one), coozie collection, or CD selection from our shelves. Nothing beats an unexpected present in the mail from your favorite podcast!

We have some exclusive rewards, such as posters designed by noted artists and handmade leather goods, that will be offered for our superstar supporters first. Be the first to have these gorgeous items.

You're a subscriber

Thank you!
* Downloads are DRM-free and available in MP3, FLAC and
more
.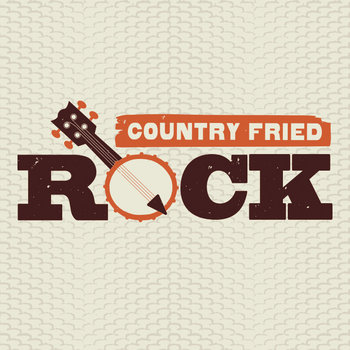 Country Fried Rock
Country Fried Rock, a one-hour, weekly radio road trip featuring some of the most exciting off-the-radar artists talking about, and playing, the music that moves them. Each episode features an in-depth conversation that explores motivations, fears and victories as America's truest musical artists unpack their own tunes and the songs that inspire them.
Latest Release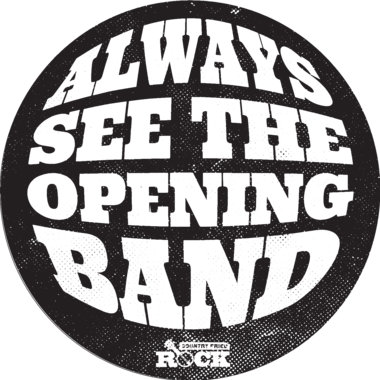 Podcasts 2017